More Time To Do What You Love.
What would you do with an additional two, four, six , or more hours of time each month? Hiring a professional team of licensed, bonded and insured cleaners to clean your home allows you to do more of what you love. Instead of mopping floors and scrubbing toilets, spend time with your children, or on the golf course or the beach. Our affordable services are within reach. You will be surprised to learn our rates are affordable and we use only eco-safe products to keep you and your family healthy.
Our professional team is at your service.
During our in-home consultation, we will help you customize our services and prices to meet your needs. The in-home estimate, or consultation, is a very important step in establishing a baseline for ongoing cleaning services. We will peform a quick site inspection of your home to provide the best cleaning service options and rate.
What happens at our visit?
Our Residential Manager will walk through your home with you, taking notes about your rooms, surfaces, special instructions you have, flooring specifications, etc. Most importantly, we want to make sure you have all your questions answered, and feel comfortable working with us.
We will explain our services, what we do the first visit, and what is included in ongoing service.

We will take detailed notes about what is and is not to be done in the home. You may not need your lower level cleaned, or there may be a guest room that you would like us to skip. What ever the detail, we will make note of that for your home.

We ask you about your pets, entry to your home, and days that work best for cleaning for your family.

We will give you an estimate for your first cleaning.
What's next?
When you are ready, our Residential Manager will contact you about the next available first available cleaning dates. After your home has been cleaned, and you are pleased with the results, we will schedule you for ongoing services. Schedule your free residential cleaning evaluation today!
Cleaning That Meets Your Schedule
Weekly / Bi-Weekly Cleanings
Setting up ongoing cleaning is simple. It starts with an email or a phone call to us, we will ask you a few questions about your home, what your are looking for, whether you have had cleaning service in the past. Who referred you? We will set up an in home consultation/estimate so we can customize your cleaning to your unique home, and give you specific pricing information. The first visit to your home is to get everything clean and ready for weekly, bi-weekly, monthly service. This First Time Clean is a larger clean, we will have 2 staff members cleaning, and we charge hourly for this visit. We will look at your home with you to determine what needs to be done.



This cleaning service is ideal for:
Move Out/ Move In Cleanings

Deep Cleanings

Open House

Preparing Home for Sale
Occasional Cleans

Priority Cleans

General Cleans
You can set up a One-Time Cleaning by email or phone. Our One-Time Cleanings require credit card information to book, and there may be a deposit required. Move Out Cleans are subject to availability. Our ongoing client schedule does not always allow for next day service so please plan ahead. Any home that gets a One-Time Deep Cleaning from us is welcomed to establish regular ongoing services. If there has been a delay of over a month between your deep clean and starting ongoing service, your first visit may cost more then our ongoing service rate for your home. We will work with you to make sure you get the service you desire.
Whether listing with a Realtor, or listing your home yourself, presentation is everything. We will help you by doing a deep clean throughout the home before your open house, and keeping it clean on an ongoing basis for showings.

If you are in the midst of moving to a new home, your focus will most likely be on your destination-where you're going, not where you're leaving. Unfortunatley, you're not paying much attention to the old homestead, with its all-too-familiar stains, spots, and smears. You hardly even see them anymore, but you can be sure that landlords, brokers and potential buyers will notice.
If you are working with a Realtor, be sure to ask for their honest opinion about what needs to be done in your home. Often times de-cluttering, and de-personalizing, along with deep cleaning can make all the difference, helping buyers see the potential in your home, and allowing them to picture themselves living there, not you.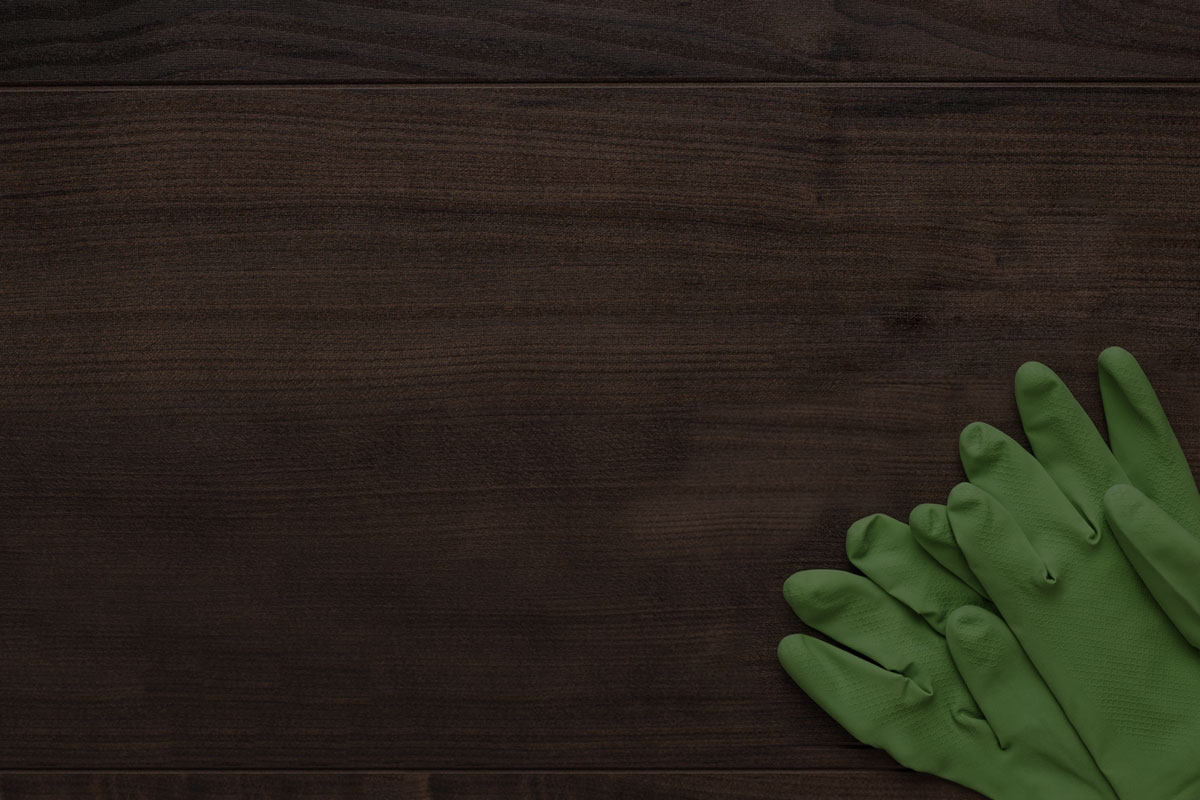 Improve the Appearance of Your Home With Our Full-Service Cleaning Options
The pollen, dirt and mold builds up quickly in our humid environment. Our commercial grade pressure washer quickly removes built-up grime that has accumulated over the season and makes the house siding, porch, sidewalk, driveway and pool deck look new again.
The variable pressure allows our staff to safely clean all types of surfaces.
Make your exterior windows sparkle by giving them a powerful wash with our commercial grade pressure washer, removing environmental elements, spider webs, insect nests and salt air residue. Our 2-step process of pressure washing, followed by hand-held squeegee, environmentally-friendly solution and soft cloth cleaning eliminates unsightly spots and filmy remains.
Licensed, Bonded & Insured
Do you know who's cleaning your house?
Did you know if you don't have a licensed, bonded and insured professional in your home, you are at risk for a lawsuit if your housekeeper falls? Your home owners insurance will not cover damaged, lost or stolen property if your housekeeper is not insured. At Housekeeping Services of Hilton Head, we are properly licensed and insured to protect you.
There are many differences between hiring an individual, and hiring a bonded, insured cleaning service. But the biggest differences come down to liability and management. When you hire an individual, you are accepting the responsibility for taxes, insurance, and liability. When breakage or a fall occurs, or there is an issue in quality or a difference of opinion about how something should be cleaned, or arranged (or not arranged!) YOU are the manager. And when the individual is done cleaning homes, or moves on to her next venture, you are left starting your search for a cleaner over again.
Housekeeping Services is insured and bonded. We take care of breakage in your home on the off chance that it occurs. We interview and background check all Housekeeping employees and train, direct and manage our cleaning staff. If there are ever any problems, you need only email or call the office and we will take care of it. If the staff member who cleans your home is ever sick or moves on to another job, we have someone to clean in their place so you don't have an interruption in service. That's why we send teams of two.
Affordable Services & Our Rates
It starts with a call to us.
843.815.7377
Whether it's just one time, every other week, or every month, we have affordable services that fit your needs. Our teams of two are incredibly affordable. Many homes can be cleaned within one hour, or two hours , setting housekeeping within your reach.
Professionally Trained Teams
It starts with a call to us.
Our uniformed, insured, and bonded employees will arrive in clean and logoed vans — no personal vehicles causing security angst or sloppy looking housekeepers trying to deliver a less than sloppy product. Our teams of two are trained by the experts.
Committed to the most thorough and safest cleaning.
Taking better care of your family, your home, our staff, and the environment. If you need special products used in your home that you prefer more, we will gladly accommodate by using whatever you provide. Committed to the most thorough, safest clean for you and your family.
We use 100% eco-friendly products
We use "100% eco products" cleaning products which favor low scent, non-toxic cleaners.

When we clean your home, we don't leave behind harmful residue, just healthy clean!

We buy in bulk concentrates to reduce expense and waste.

We use reusable cotton and microfiber cloths to reduce waste.

We are always educating ourselves on the newest developments in safe products that work best for your home.

We don't cross contaminate by hauling mops from one home into another.
FREE Cleaning for Referrals
We love referrals and are honored when clients recommend us to a friend or co-worker. As an extra incentive, we will give one FREE cleaning to our ongoing customers referring a friend who starts regular service. Your FREE cleaning will be credited after the referrer has had three regular cleanings. Contact us below to get started.